WooCommerce fulfillment

to grow and scale your brand

WooCommerce is a free plugin to transform your WordPress website into an eCommerce store. With more than 5 million websites using WooCommerce, it has become a powerful tool for small businesses to launch and grow their sales online.

Fulfilling orders for your WooCommerce store can be challenging though, when every second spent on logistics takes precious time away from sales and marketing efforts to bring in more revenue and cash flow.

That's where Autofulfil can help with a tried-and-tested eCommerce order fulfillment process and 100,000 sq ft fulfillment centre. From meticulous inventory management to swift shipping methods, we'll help you grow your WooCommerce store while making it easy and affordable for you in the process.
A common challenge for any

WooCommerce shop

From inventory management, packaging, and shipping orders to managing customer enquiries and returns requests, WooCommerce store owners have enough on their plate. Order fulfillment adds a layer of operational complexity that most store owners aren't equipped to deal with efficiently as order volumes grow. But getting this side of the business right is critical to success, since customer satisfaction depends on fast and accurate shipping and delivery.

Autofulfil offers free integration with WooCommerce for a seamless WooCommerce fulfillment service that is fully automated from your online store to our warehouse floor and, ultimately, to your customer's door.
Our WooCommerce
fulfillment services
Autofulfil provides the following WooCommerce fulfillment services:
How our
WooCommerce order fulfillment process

works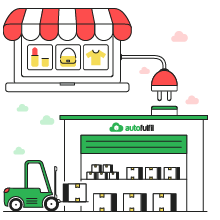 We integrate your WooCommerce store with our warehouse management system.
We stock your inventory in our fulfillment centre.
You start selling your products online to your customers.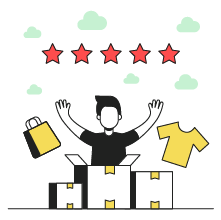 We start fulfilling orders – picking, packing, and shipping your online orders the same-day they're received.
Here's how
your WooCommerce shop will benefit:
Time savings
You'll cut out the time and hassle involved with packing everything and making endless trips to the Post Office.
Cost savings
With the buying power of a large fulfillment partner on your side, you'll enjoy lower shipping costs.
Scalability
Your WooCommerce shop can grow without limits and only ever pay for the inventory levels required.
Visibility
From inventory levels to shipment tracking, everything is available in just a few clicks through our client portal.
Happy customers
Above all, your customers will receive their WooCommerce order quickly so they're more likely to come back.
Why choose Autofulfil

for WooCommerce fulfillment?

Our clients who use WooCommerce love our fulfillment services because, in addition to our free integration with WooCommerce, we are:
Fast
Same-day WooCommerce order fulfillment for 99.9% of orders
Reliable
Automated fulfillment process for 99.9% order accuracy
Capable
Millions of items shipped per year to Ireland and countless other countries
Flexible
Hands-on custom services from bespoke packaging to the finer details
Easy
Access to a dedicated English-speaking customer experience team via email or phone
Affordable
Competitive service & shipping rates to save you money
Tailored to you

and your WooCommerce business

As the eCommerce industry continues to grow, WooCommerce is becoming increasingly popular for a vast array of sectors and product types. At Autofulfil, we understand the unique requirements that come with each of them.

Our fully trained fulfillment team has the ability and resources to meet your requirements and delight your customers – whatever the sector. With cosmetics fulfillment, for example, we can provide suitable storage for temperature-sensitive products, secure packaging for fragile items, and kitting and assembly for on-trend product bundles.

What about apparel fulfillment? Folding, bagging, and more can be handled at our warehouse, while detail-oriented returns can also be covered with items reprocessed and returned to inventory for selling.
Ready to scale your WooCommerce store
with Autofulfil?
Request a quote and our team will contact you to answer your questions and provide a custom proposal for your unique WooCommerce shop needs. Get started in as little as one week!