Fulfillment Centre Ireland
Ireland's Top eCommerce fulfillment centre – Autofulfil
As the top eCommerce fulfillment centre in Ireland, Autofulfil is uniquely positioned to offer fast, accurate, and sustainable order fulfillment services.
With our 100,000 sq ft Irish fulfillment centre and our extensive Irish logistics relationships, we can provide affordable and reliable next-day delivery from your eCommerce store to your customers' doors in Ireland.
Autofulfil was created by Irish eCommerce retailers for Irish eCommerce retailers. We know what it takes to successfully scale an eCommerce brand in Ireland and how to help our clients succeed here as well.
Access the
lucrative Irish eCommerce market
Irish consumers are more likely to buy international products online.
Due to many Irish retailers being hesitant to sell online, 84% of Irish online consumers have shopped cross-border – almost double the average rate seen across Europe. That said, Irish consumers do want to buy from Irish brands when those brands are available online – an opportunity for international and Irish eCommerce brands alike.
The Irish eCommerce market is booming.
The average Irish online shopper spends €2,708 a year, the third-highest spenders amount amongst all European countries. Estimated Irish online spending in 2020 was €10 Billion.
There's still a lot of room for eCommerce growth in Ireland.
There is still an estimated 41% of the Irish population yet to make their first online purchase.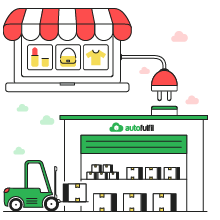 We integrate your eCommerce store with our warehouse management system.
We stock your inventory in our fulfillment centre.
You sell your products online to your customers.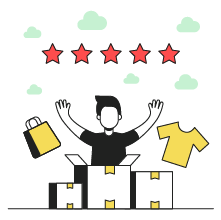 We pick, pack and ship your online orders same-day.
Our Ireland fulfillment

services include:
Our
Irish Fulfillment Centre
Located just outside of Galway, in Oranmore, Ireland, our 100,000 sq ft fulfillment centre boasts a high-efficiency layout and organisational systems across three levels to fulfill more than 500,000 orders per year.
Our warehouse team consists of 40+ regular year-round fulfillment specialists. During peak times, such as Black Friday and Christmas, the team scales up to hundreds of warehouse staff to flexibly meet the seasonal demand of our clients.
Ready to
grow your eCommerce business in Ireland?
Request a quote today and our team will contact you to answer any questions and provide you with a custom proposal tailored to your unique business needs.