Fulfillment Services

in Ireland

No two eCommerce companies are the same – and neither are your fulfillment requirements. At Autofulfil, we offer a variety of specialty fulfillment services in Ireland to cater to your needs without compromise. Whether you're looking for pick, pack, and ship, kitting and assembly, or custom packaging, we have the experience, speed, capacity, and flexibility to help you scale your online order fulfillment.

But that's not all. With Autofulfil, you get the power of Ireland's top fulfillment service on your side. That includes a 100,000 square foot fulfillment centre, a 99.9% same-day fulfillment rate, and next-day delivery throughout Ireland. With over 3 million items shipped each year, you can count on us for all your fulfillment needs.
Our Ireland Fulfillment Services
Take the hassle out of eCommerce fulfillment and improve standards for your customers. Our fulfillment centre near Galway is ready and waiting to fulfill your orders quickly and accurately.
From receiving and warehousing to picking, packing, and delivery, we cover all bases to take the weight off your shoulders. You'll enjoy lower shipping costs thanks to our strong buying power with top couriers, instant access to the experience you need, and seamless scalability with all our fulfillment resources on your side.
To keep things running smoothly and eliminate effort on your part, we offer free integration with a long list of leading eCommerce platforms – from Shopify, Magento, and WooCommerce to Amazon, eBay, and so many more.
The result? We receive your orders instantly, inventory and stock counts are managed automatically, and your customers can enjoy same-day shipping. Even better, integration and onboarding are typically completed within 3-5 business days, so you can hit the ground running.
Want to sell your products in bundles, package products together, or add extra collateral to your shipments? Our assembly and kitting services are the perfect fit. Assembly refers to the bundling of products to order while kitting covers prepackaged bundles that can be kept in inventory.
We can add promotional materials, instructions, free samples, or gifts to your orders. Or combine products however you see fit. You name it, and we'll make it happen.
Outsourcing doesn't have to mean being out of the loop. Quite the opposite. Our online client portal gives you complete visibility over your fulfillment services. With a range of dashboards and reports, you don't have to go searching for your fulfillment data.
That includes stock requirements, inventory levels, orders fulfilled, and scheduled fulfillments, along with tracking, delivery, and returns processed. It's everything you need in one place, so you're always in the know.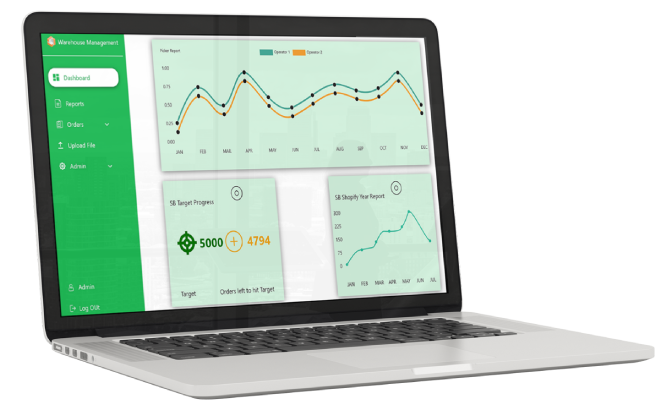 Customer experience is paramount in eCommerce. Autofulfil won't let you or your customers down. Having invested in a dedicated English-speaking customer service team, we can provide friendly answers and fast responses to order questions or issues.
All enquiries get a response within one business day, including order changes, returns, shipping claims, or anything else you need. Don't just take our word for it – we're rated 9.1 out of 10 for customer service quality by our happy clients.
The subscription box market is rapidly growing. But it's also pretty demanding for eCommerce businesses to deliver successfully. We can help you secure a recurring revenue stream by consistently fulfilling subscription orders and keeping your customers delighted.
Simply send us your stock, and we'll take care of kitting, assembly, and even customisation with same-day subscription order fulfillment to keep customers coming back for more.
Don't let Amazon's rigid receiving requirements hold you back. Our FBA prep services will ensure all inventory is ready for Amazon's own fulfillment centres, including product inspection, labelling, poly bagging, kitting, and packaging.
We also provide Amazon fulfillment by merchant (FBM) services if you're frustrated with the high fulfillment costs and rigid requirements of Amazon FBA, and want to ship directly to customers. You'll benefit from better fulfillment pricing, more flexibility, and the highest standards of customer service.
We understand the unique challenges of business-to-business (B2B) fulfillment – and we're fully equipped to help you overcome them. Send products in bulk with freight shipping, mix SKUs on pallets, and use bespoke packaging and labelling.
We can even process orders manually with our client portal, given that many B2B orders occur outside of standard eCommerce platforms. Whatever your requirements, Autofulfil has the B2B fulfillment expertise, capacity, and resources you need.
A personal touch can set your brand apart from the rest in an increasingly competitive eCommerce marketplace. Thankfully, personalisation is what we do best. Whether it's customised packaging or special added extras with each shipment, we provide flexible support with a hands-on approach, so you can really wow your customers.
That includes thank you cards, gift sets, promotional inserts, and garment steaming, to name just a few. In short, tell us what you need, and we'll go above and beyond to make it a reality.
Ready to
grow?
From fully integrated fulfillment to keep things running smoothly to kitting, assembly, and personalisation, Autofulfil's fulfillment services cover everything you need for eCommerce fulfillment in Ireland. Request a quote today and jump start your growth.