You chill.

We fulfill.
Autofulfil is your gateway to eCommerce fulfillment in Ireland and Europe. We automatically integrate with your online store and pick, pack, and ship your orders from our Irish fulfillment centre quickly, reliably, and affordably.
Save time, impress your customers with fast delivery, and focus on growing your business.
Get a FREE fulfillment consultation and get up in running in less than a week!
The Best Fulfillment in Ireland
Your gateway to eCommerce growth in
Ireland and Europe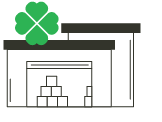 As the top eCommerce fulfillment centre in Ireland, we are conveniently located to provide you with quick delivery to the rapidly growing Irish eCommerce market.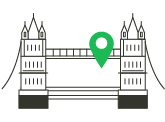 Because of our membership in the EU, fulfilling orders from our Irish fulfillment centre across the EU is a breeze. This is especially helpful for UK eCommerce brands struggling with customs delays in the EU since Brexit.
And of course, being Irish means we're friendly and English-speaking, making us an easy partner for US and international brands looking to expand online sales into Europe.
Fully automated from
your eCommerce store to your customer's door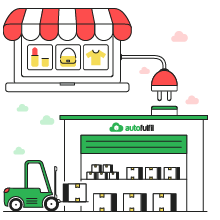 We'll integrate with your store.
Our team will integrate your eCommerce platform into our warehouse management system to automatically receive your customers' online orders, update your inventory levels, and provide you with tracking information.
Send us your inventory.
Ship your inventory to our fulfillment centre in Ireland and we'll safely stock it, store it, and monitor your inventory stock counts for you at our 100,000 sq ft facility in Galway.
Sell your products online.
Simply continue to sell your products through your eCommerce store like you normally do. Once an order comes in through your store, we pick, pack, and ship your products the same business day.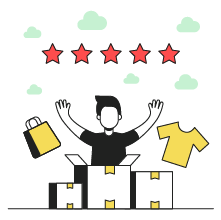 Sit back and relax.
Your orders will be delivered directly to your customers and you'll automatically receive tracking information. If there are any returns needed, we can receive and process those for you as well. It's really that simple!

Satisfy your customers and
increase revenue.
According to Shopify, once a customer returns to your store for a second time, their likelihood of purchasing again is 45%. The fourth time a customer returns, the odds of them buying again jump to 56%.
With Autofulfil, you can impress your customers to keep them coming back and grow your sales with:
Take back your time to
focus on growth.
In addition to improving your customer satisfaction and revenue, we provide you with powerful business benefits, including:
We love our customers and
our customers love us.
We go out of our way to show our customers love and they show it right back! On a scale of 1-10, our clients rate us a 9.1/10 for the likelihood that they'd recommend Autofulfil to another business.
Autofulfil
Cares
We care about more than just logistics. We also care about: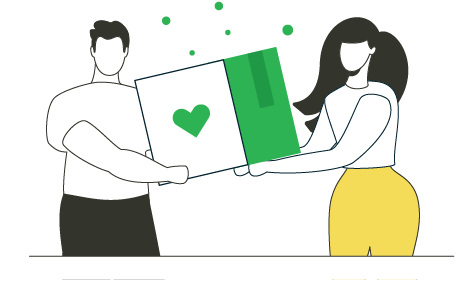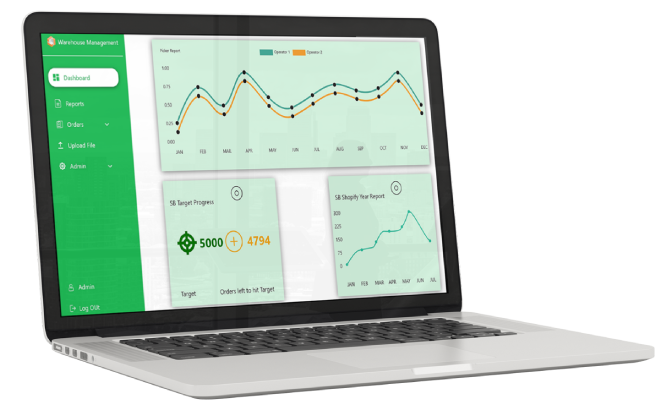 Powerful Automation
& Analytics Reporting
We integrate with all of the
top eCommerce platforms



Don't just take
our word for it.
"Our business has been able to grow rapidly due to the help of Autofulfil, as they enable us to have fast and reliable delivery of our products. They have also helped with our customer satisfaction and retention.
Autofulfil is a great partner to work with because they have great communication from their customer service team who are exceptional. They help us on a daily basis and it's always a pleasure dealing with them!"
James McElroy
Oscars Farm
A truly top-class service – 5 years in business together.
Paul McCann
Schoolbooks.ie
In 2019 we chose Autofulfil as our fulfillment partner. Our business is growing faster than ever with the support of Autofulfil – Highly Recommended.
Siobhan Berry
Mummy Cooks
I cannot recommend Autofulfil highly enough, from starting out and getting set up to assisting in every possible way, the team at Autofulfil are extremely responsive.
Una Tynan
Blank Canvas Cosmetics
Ready to
grow?
Request a quote today and a fulfillment expert will contact you to answer your questions and provide you with a custom quote tailored to your unique business needs.